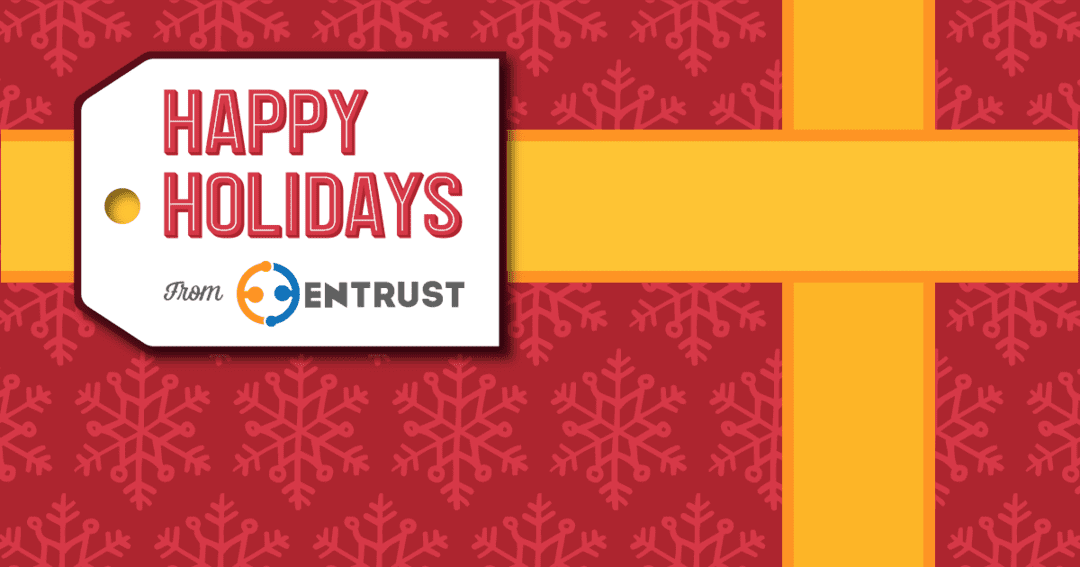 From the team at Entrust, have a wonderful holiday season!
Help make the holiday season enjoyable for everyone in your family – have a look at some great tips for reducing stress and anxieties for your loved ones over the next couple weeks!
Our holiday hours are as follows:
December 24 9 am-12 pm
December 25th Closed
December 26-28 9 am -5 pm
December 31st 9 am-12 pm
January 1st Closed
January 2-5 9 am-5 pm
On days where we are open 9-5, the office is closed from 12-1 pm for lunch.