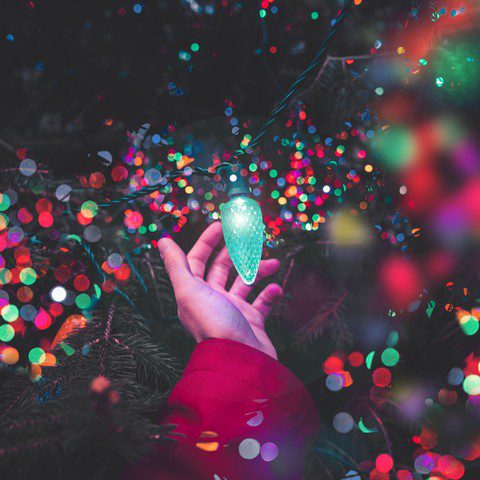 An Inclusive Holiday Season for All!
Holiday Events in Edmonton
Silent Santa at Londonderry Mall
December 2, 9 & 16
Visiting mall Santas can be a frightening and overwhelming experience for some kids. Sensory overloads happen with long wait lines, huge crowds, and different perfumes and smells. "Silent Santa" has been created specifically for kids in the autism spectrum or who have other sensory needs. Learn more about this great holiday event here.
Christmas Artisan Market – Autism Edmonton
December 10
The market will feature crafts handmade by local artists with autism. Browse canvas art, photographs, jewelry, soft knits, handmade pottery and much more to find unique Christmas gifts and support the work and entrepreneurial aspirations of people on the spectrum. Besides shopping, there will be plenty of activities for all ages to enjoy, including a playground with a bouncy castle, photo booth, mini café for attendees to mingle and door prizes. Learn more about the market here.
Candy Cane Lane
Candy Cane Lane is an Edmonton staple and is up and running throughout December. A walk through this festive neighbourhood during non-peak times like on weekdays, or even driving through, would be an excellent family outing that also encourages wellness and light exercise. Try carrying a handy kit with visuals, social stories, favourite treats, and iPads or tablets as sensory aids if the outing becomes too much.
Here are a couple other excellent events for the holidays:
Magic of Lights at Castrol Raceway
Zoominescence – Festival of Lights at the Edmonton Valley Zoo
Preparing for the Holiday Season
As we know, routines are disrupted for everyone during the holidays. For our loved ones on the Autism Spectrum or with other developmental disabilities, this shift is especially stressful and hard to adjust to. With preparation for the festivities ahead, you will be able to help your loved one reduce their anxieties and ensure everyone has a wonderful time; from visual aids to timing considerations, read some of our favourite tips here.
Wishing you and yours a happy holiday season!