Supportive Care Model
Supporting all the needs of all individuals by providing engaged, innovative care.
A Framework of Support
Historically, frameworks for providing care to those with complex needs have been prescriptive in nature, with behaviours being treated as things to correct.
At Entrust, we have developed a care framework that is supportive in nature, meaning that the behaviours of neurodiverse individuals are recognized, celebrated, and empowered.
Entrust's Supportive Care Model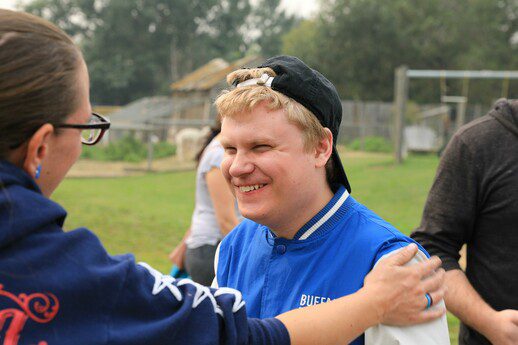 Our Supportive Model has been woven throughout all our programs and acts as our organization's overarching roadmap to delivering personalized, effective, and highly-beneficial care to our clients.
The Supportive Model was built on the philosophy that every person deserves to live a full meaningful life. We help people live the lives they choose through respecting and honouring their unique needs.
The Components of Care
To truly provide personalized care, every activity, procedure, and policy must be supportive in nature.
At the core of our model is the person. It has to be. The needs of every person are unique!
For people living with a developmental disability there are 5 main areas of needs that are required to provide robust care:
Medical Care
Administrative
Technology
Physical Facilities
Front-Line Care