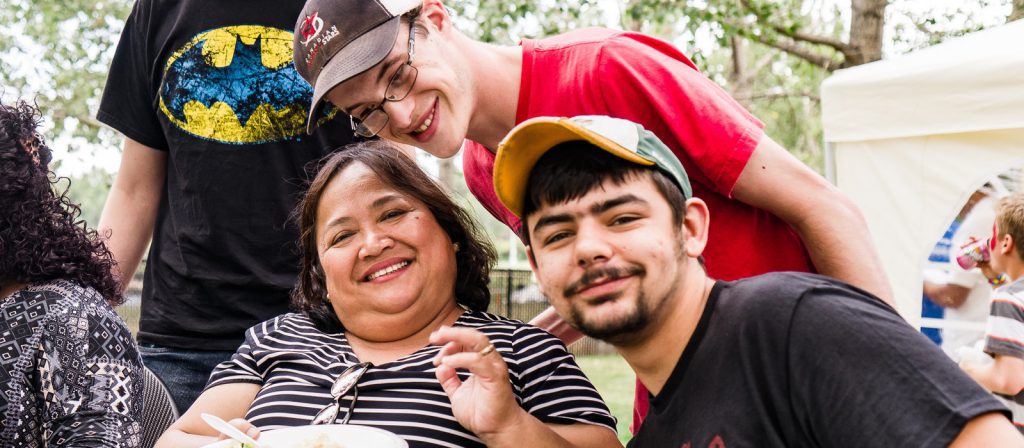 Our Respite Services are flexible to fit your family's unique needs. We are here to provide the support you need, when you need it.
Respite Services in Edmonton
We work with individuals who have complex behavioral designations. Our philosophy is to provide leading, exceptional care to your loved one. We are happy and proud to offer a variety of flexible Service Options. We are here to remove barriers for you in gaining support and relief.
If you are interested in any of the Home and Community Care services listed below, please contact Entrust, at 780-760-1091 for more information.
We provide support to individuals with disabilities in community programs such as swimming lessons, gymnastics, soccer club, special interest groups, or summer camps. Our trained and professional staff provide appropriate levels of support as well as help to facilitate the individual's inclusion into group activities and routines. Entrust staff will also provide learning opportunities and behavioural support as required.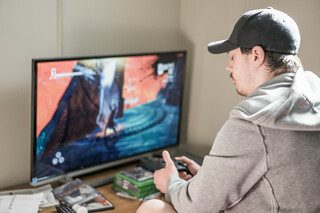 Flexible respite care in your own home with times arranged to fit your families needs.
Care from an Entrust team member can even be extended to other siblings.
This service is provided for several allocated hours, has clear aims and outcomes individual to each person served, provides an opportunity to do community activities, and offers behavioural support.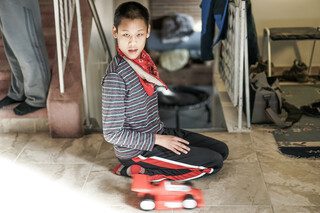 With an average stay of 2-3 days, this option allows for respite away from the family home in an Entrust Residential Care Home.
Provides 24-hour relief for emergencies and planned overnight or weekend stays.
Provides specialized support and care for those with greater behavioural support needs.
Staff at the respite house offer individualized and creative activities at the house or in the community.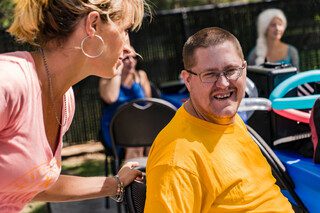 We have a number of homes throughout Edmonton with a specified number of beds set aside for short-term respite.
Clients can stay for a short time in a respite accommodation home while you have a break for a few days, a week, or longer (e.g., average stay 5-10 days).
Allows clients to get used to being away from home and to gain independence from parents or guardians while still in a supervised and supportive environment.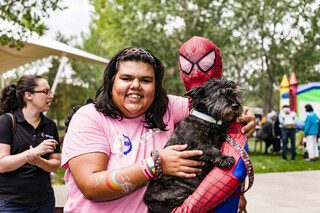 This option provides the best opportunities for innovative practice and addressing social inclusion.
The program usually has a 1:1 or 1:2 staffing ratio.
A wide range of programs have been developed in this category, including before and after school clubs, weekend/day activities, holiday schemes, camps, play schemes, group activities, friendship programs, and cooperative services among families.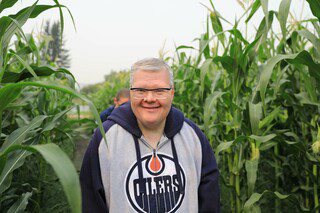 Transitional care is for people who have been in residential group homes and are ready to end service, but who may still need more help than usual to do so.
Assists with the adjustments, development, and changes experienced when transitioning from one phase in life to another (i.e., from residential, group home living to independent living).
Suitable for adolescents or young adults who are preparing to leave the family home for a more independent living arrangement, for young adults with disabilities who prefer to be with people their age, or even aging populations with mild to moderate memory loss.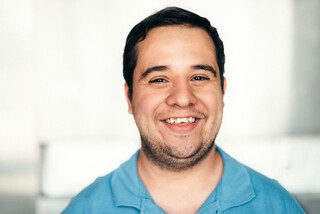 Whether it's for extra help around the house, assisting with chores and support personal care, ensuring home safety, offering a friendly face and a little company, our trained staff can help.
Private Home Support can include providing assistance for a person to remain at home, to enhance life and personal development skills or to return home from the hospital, a continuing care home, or other health care facilities.
All the above services can be offered at a cost to individuals, not specifically receiving formal service or funding from other sources: PDD, FSCD, CFSA, Edmonton Public Schools.
Families are responsible for paying 100% of the cost if they do not receive allocated respite dollars from a Provincial Provider or a Financial Sponsor. Entrust rates are reasonable and competitive and our services are targeted to meet individual need.
Respite costs can be claimed on income tax under medical expenses if a family member or guardian has paid out of pocket for attendant care or care in a facility. Check with your local or regional tax professional to find out more on eligible medical or attendance care expenses!