Our Youth Residential Care Program provides daily support for individuals aged 17 years and under with developmental disabilities.
Group Homes for Disabled Youth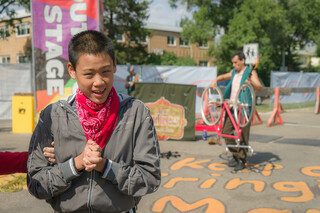 Trust. Compassion. Transparency.
Placing your child in a group home is a big decision. Our team is dedicated to our clients and their families to provide the highest level of care and support in our group homes.
We take it slow with a thorough consultation phase before making any kind of group home placement. Our team collaborates with guardians to ensure every child receives exactly the kind of care that they need and deserve.
In addition to the daily services provided within our group homes, our high-school students also receive our full support in communicating and coordinating with key stakeholders at their school, like teachers and counsellors, to help them learn and grow!
Accessing Our Services
Individuals who qualify for Persons with Developmental Disabilities (PDD) or Family Support for Children with Disabilities (FSCD) services, are eligible for our Residential Care program and Framework for Life program. Please speak to your PDD or FSCD Coordinator to find out more. For Framework for Life please contact PDD coordinators only.