Respite Care in Edmonton
Entrust is a leader in disability respite services within the greater Edmonton area, providing innovative, best-practice care to our clients. We develop unique, personalized care plans so that we can provide complete, effective care to your loved one.
Our priority is to make you feel comfortable, supported, and enabled to take the break you need.
Are you ready to talk about your respite care needs?
Why Choose Entrust For Respite Care
Whether you need respite care in Edmonton itself, or you live further out in regions including Fort Sask, Sherwood Park, Leduc, Nisku, Beaumont, Spruce Grove, Stony Plain and St-Albert, Entrust provides safe, competent, and personalized respite care services for caregivers and their loved ones.
Being a caregiver is hard. Perhaps you're a sole caregiver who needs a break, or you're a parent who wants to spend quality time with their other children. Perhaps you need to get some life admin done, want to stretch yourself in your career more, or just need some space to recover from burnout. Whatever the reason, and whatever the needs your loved one might have, Entrust will look after your loved one with care, diligence, and compassion.
Choosing a respite care company can feel like a minefield. At Entrust we take steps to make sure that:
We have reasonable and competitive wait times, based on your individual needs. Oftentimes, we can provide basic services within a 2 week – 8 week time period.
We match your loved one with the right specialist support to meet their needs and help them get the most out of their time with us.
You know exactly what to expect in terms of cost and levels of service so you're never surprised.
Our clients' routines stay as fixed as possible, with any changes requiring two weeks' notice.
We've held the CET Level II accreditation, the highest accreditation the Alberta Council for Disability Services (ACDS) provides, for 8 years, scoring 100% for our respite care. It demonstrates our commitment to providing the very respite care services for children, youth and adults with complex needs.
Getting started with Entrust is easy. All you have to do is fill out our contact form, and we'll get in touch once we've found the right specialists to support you. After that, we'll either meet with you in your home if you're in Edmonton, or arrange for you to come to our center, for orientation. Once that's done, and you're happy with everything, we'll get started providing you with respite care. It usually takes between two and three months to get everything set up.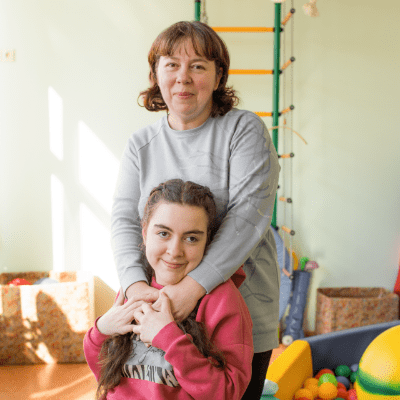 How Can I Find The Right Respite Care In Edmonton?
There are many different types of respite care available to Edmonton residents and those in the surrounding areas. Those include:
Fort Sask
Sherwood Park
Leduc
Nisku
Beaumont
Spruce Grove
Stony Plain
St-Albert
Short-Term Accommodation Respite
Your loved one comes to stay with us for an average of 2-3 days in an Entrust Residential Care Home in Edmonton. They are treated to individualized creative activities and receive specialized support if needed; you get 24-hour respite.
Respite Accommodation Home Stays
Designed for longer stays of 5-10 days, this type of care involves your loved staying with us in one of our Edmonton-based Residential Care Homes. This option is ideal for carers who need a longer break such as a holiday, and allows your loved ones to gain independence and get used to being away from home while still having all the support they need.
Planned Community Integrated Activities And At-Center Respite
Usually with a 1:1 or 1:2 staffing ratio, this option includes a variety of programmes such as after-school clubs, weekend activities, camps, and more. Great for supporting social inclusion and short-term respite for carers.
Learn More About Our Respite Care Options
Whatever respite care option you choose, you can rest assured that your loved one will be looked after in a way that's guided both by our expertise and your experience. Click here to read about our care values.
We understand how physically, mentally, and emotionally demanding the constant care of a loved one with special needs can be. You are not alone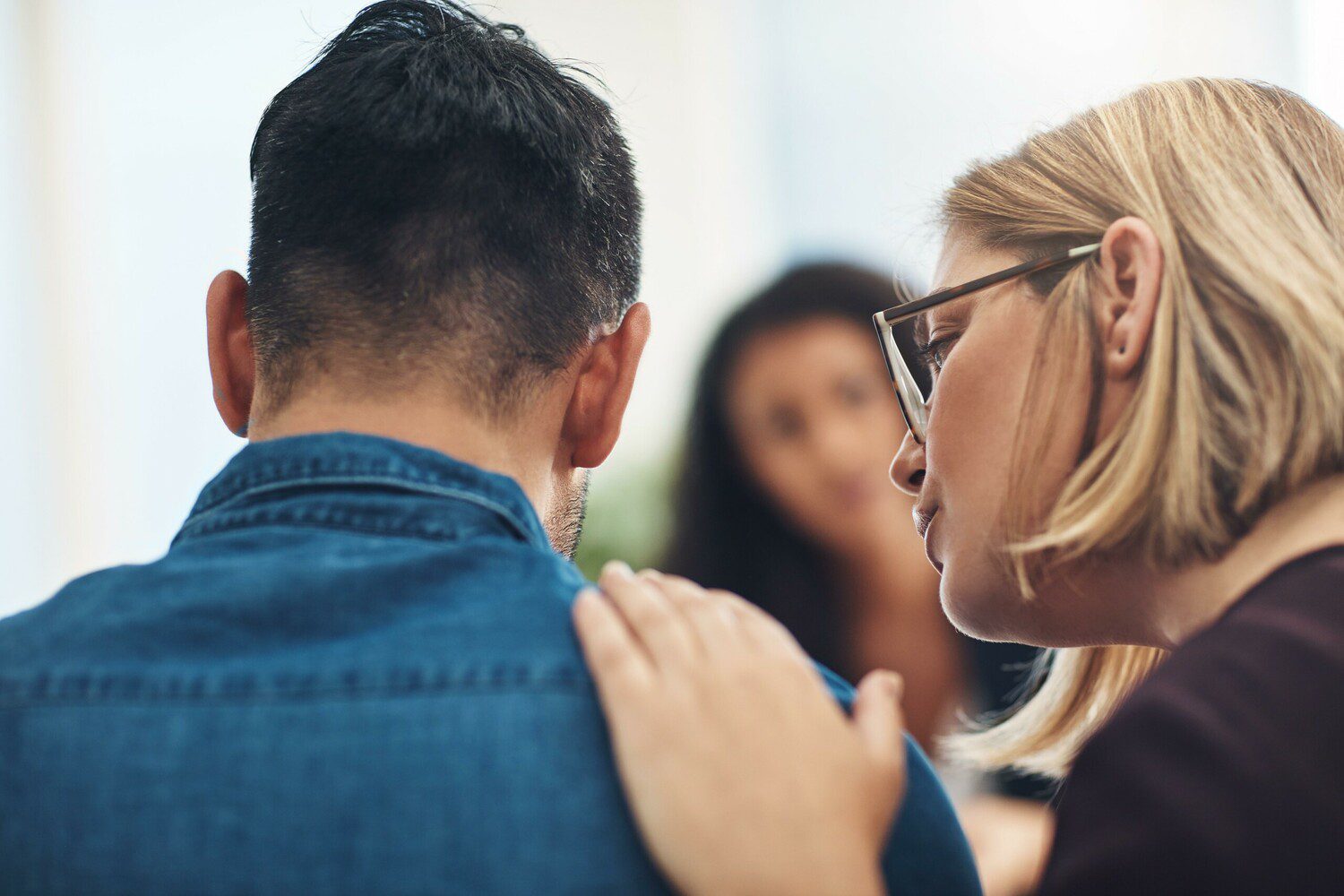 Are Respite Care Services Covered?
All our respite care services can be funded through various organizations, including:
You can also privately fund our respite care, receiving exactly the same care at competitive rates.
Please note that, if a family member or guardian has paid out of pocket for attendant care or care in a facility, they can often claim respite costs on income tax under medical expenses. Please check with a tax professional to find out what you may be eligible for.
Have Questions About Respite Care In Edmonton?
Below are some questions we get asked often about our services. If you have a question that isn't answered here, or you'd like to get started arranging respite care for yourself, please fill in the form at the bottom of the page.
At Entrust we offer out-of-home respite services, in-home respite services, and centre-based respite care. We'll work with you to create a package of respite care that offers you the break you need and offers your loved ones a safe and supportive environment they can enjoy and develop in.
Our services are available to anyone who is a caregiver for someone with a disability. They can be paid with funding from a range of organizations including FSCD, or private funding. To find out if you're eligible for funding, please visit the FCSD support and services resources here.
Please also note, we also provide the option of privately-funded care for all of our services.
Respite care gives caregivers a much-needed break from their duties, allowing them to focus on other areas of their life – work, other kids, their own wellbeing, or pursuing their own interests. Entrust's employees are highly experienced and capable of dealing with a wide range of complex needs, backed up with excellent care home facilities around Edmonton that provide your loved ones with a safe and engaging environment for them to thrive while you're away.
If you are privately funding your respite care, then you may be eligible to claim some of the costs as medical expenses in your income tax. Please contact a tax professional to get an accurate picture of what costs you can claim.