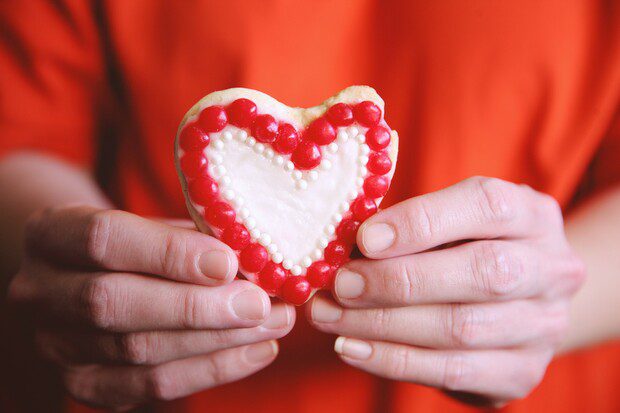 The holidays look a little different this year. Having to celebrate the season at home may add some extra stress for some families, especially if a family member has sensory challenges. Here are our top five tips for having an inclusive and sensory-friendly holiday celebration at home:
1. Be flexible in your holiday activities.
Every family member can participate in the holiday activities you have planned, even if participating looks different for each person.
Take baking cookies, for example. Your family member with sensory challenges may choose to participate by mixing cookie dough as a sensory-friendly activity while the rest of the family participates by decorating the cookies.
Or, the entire family could participate in the same activity with a few modifications for your family member with sensory challenges. Say you're planning to decorate a gingerbread house, for example, and this person tends to focus on a specific colour, like red. Plan ahead and make sure they have lots of red candy to decorate with.
Bonus tip! Be mindful of the noise levels in your home during the excitement of holiday activities and be prepared to quiet down if the noise becomes overwhelming.
2. Avoid surprises.
Planning ahead and sharing those plans with your family member who has sensory challenges can help reduce stress on that person. Help them know what events or activities to expect over the holidays (and when to expect them) by using visual reminders for things like upcoming video calls or planned activities. Using an Advent calendar is a great option for this.
Routine is not only important in the daily activities of those with sensory challenges, but it's also when it comes to food. Many people with sensory needs enjoy eating the same foods over and over, and can struggle with new foods that are not usually something they eat (like many of the foods we enjoy over the holidays). Making sure regular foods are available for your family member with sensory challenges can help maintain a sense of routine.
Embracing repetition can also make people with sensory challenges feel calmer or more comfortable. Singing Christmas songs is a wonderful way to incorporate repetition into your holiday celebrations.
3. Get creative with communication
Even though our in-person contact is limited to the people within our households this year, we can still connect with our other family members and friends.
Try setting up Zoom or FaceTime calls to connect with family. Or, ask your family to send treats through the mail to get that extra excitement that comes from receiving an unexpected card or package.
4. Include sensory-friendly activities in your holiday plans.
Incorporate all the senses in your holiday activities! Here are some fun examples:
Head outside and build a snowman or snow fort.
Decorate the outdoors with snow paint.
Create a sensory-friendly movie theatre. Adjust the lighting and the volume, and serve some sensory-friendly snacks.
Make time for slime! Make snowflake or arctic-themed slime by adding colours or items to make the slime more interesting to play with.
5. Allow for breaks.
Holidays at home can become a very stimulating and overwhelming environment full of loud noises, activity, lights and colours. Having a designated safe space in your home, like a quiet room or sensory space, where your family member with sensory challenges can go if they feel overstimulated or overwhelmed can help keep them comfortable. Having a set of headphones handy would be helpful as well.
Encourage your family member with sensory needs to take breaks when needed, using this designated space or the headphones. It's also important to communicate the need for these breaks to your other family members as well to help manage expectations within your home.
All in all, disruptions to routine can be difficult for those with sensory challenges, even if it's a happy disruption like the holidays! Planning ahead and staying flexible with your plans are the best tools for having a sensory-friendly and inclusive holiday season.
Happy holidays to you and your family!