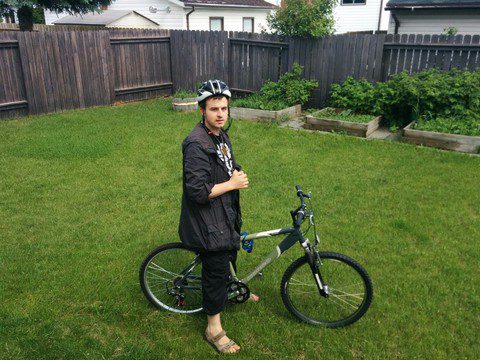 Charles ready for a bike ride!
Charles Warren, an Entrust client from Attic House, loves bike riding – and he is very good at it.
But, Charles had a problem. He didn't have a bike of his own. Not being able to go out and ride a bike made Charles very sad.
Earlier this summer, an Entrust staff member gave Charles a gift: a bike! When he received his gift, Charles was ecstatic. He gave everyone high-fives, hugs and ear tugs. Charles also promised to use his new bike locks to keep the bike safe.
Charles is spending his summer enjoying his new bike, and is feeling more free and independent.