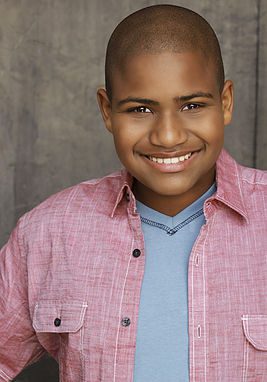 Chase 'N Yur Face
If you haven't heard of Chase 'N Yur Face yet, get ready. This young chef is taking the cooking world by storm! Not only is Chase incredibly gifted in the kitchen, he is an entrepreneur at heart and promotes a powerful message with his cooking.
"…Every great celebration is accompanied by food! It is our belief that food is not just something that accompanies celebrations, nourishes our bodies, and unifies humanity – food, by itself, can be a celebration for our senses and nourish our souls."
Deep insight for a teenager, no? Chase hosts his own cooking show on YouTube, does product reviews, publishes his own recipes and takes part in food tours and speaking engagements. One of his most recent interviews was on the Meredith Vieira Show, where super chef Guy Fieri gave him big praise.
What makes Chase even more extraordinary is his determination and unwillingness to let a label limit him. Chase is diagnosed with Autism. Like any diagnosis, it is a part of a person – but it is certainly not the first thing or last thing you will remember Chase by. Chase's genuine passion for cooking and credo to embrace everything in life positively is putting him on the map. We were lucky enough to have the young star answer a few of our questions.
Question: How does it feel to do what you love every single day?
Chase: I feel lucky and alive being able to do the things that I love.
Question: Do you have any advice for youth trying to find their passion?
Chase: Figure out what matters to you and what you love to do. Learn as much as much as you can about what you love. Do what you love in your own special way. Find people who care about you and what you love, and let them help you succeed. Find a way to make other people happy doing what you love.
Question: Your YouTube cooking show, product reviews, food tours, speaking engagements – how do you manage it all? Any tips for our readers?
Chase: Doing things that make you happy are easy things to do. It's even easier when you have people who believe in you and help you. That's why it's important to hang out with people who care about you and your dreams.