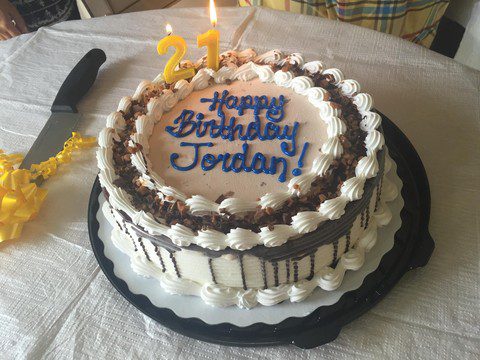 Jordan's delicious ice cream cake!
It was a great day at the Den House! Entrust client Jordan celebrated his 21st birthday and it was a fantastic success.
Entrust staff planned a special day for Jordan and his roommates — complete with delicious treats like ice cream cake and brownies, and presents.
Jordan thoroughly enjoyed his party. Staff made sure his 21st birthday was a memorable one!