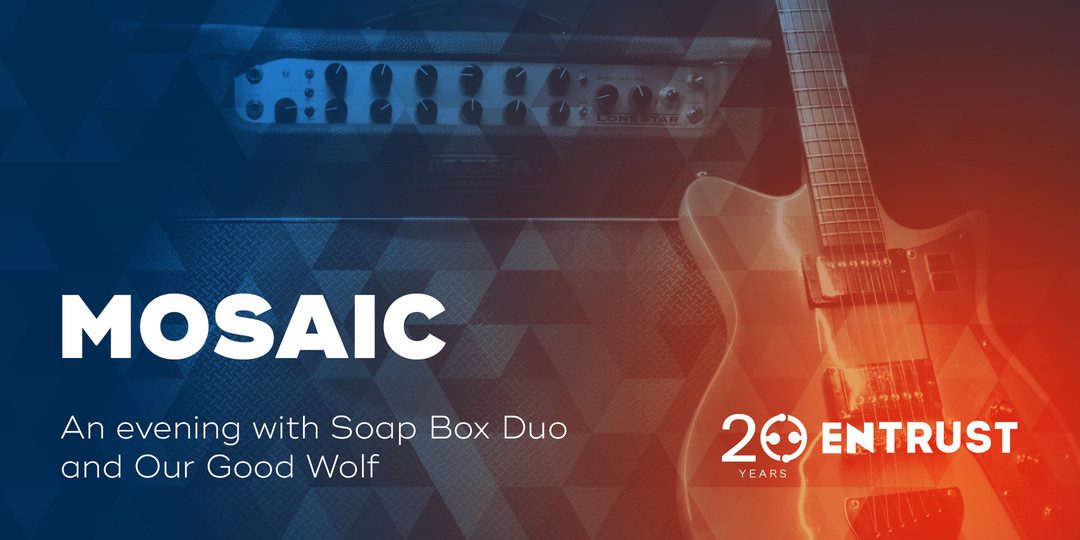 Many of our clients love music, but actually enjoying a live performance is something that they have never experienced before. The stimulus overload found at concerts – flashing lights, loud music, crowds – can often times be too overwhelming for some individuals with a disability. At Entrust, we believe that everyone should be able to enjoy what they love and not be limited to accessing activities that many of us take for granted.
With the help of the Spark Centre in Sherwood Park, we are thrilled to be hosting Mosaic, an evening of local music performed by two amazing bands, Soap Box Duo and Our Good Wolf. Mosaic will be an evening of new experiences for our clients, allowing them to enjoy a concert in an inclusive setting that is sensitive to their needs.
As a part of our 20 year Anniversary celebrations, we invite you all to join us in supporting local music and helping us to make this event a memorable one for our clients!
Saturday, March 4
Tickets are $10.00
Doors open at 5:30pm with the first band taking the stage at 6:30pm
Snacks, alcoholic and non-alcoholic beverages will be available for purchase at the venue
This event is family-friendly; all ages welcome
Tickets available online via EventBrite