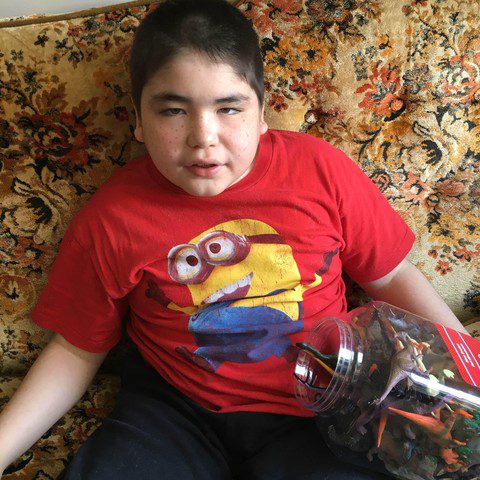 Reece and his dinosaurs!
Reece Thomas is 14 years old and has been living at Entrust for a year. During his time with us, Reece has made wonderful progress in his behaviour pattern and food craving.
When Reece first came to Entrust, he displayed challenging behaviour. Over the last several months, Reece not only displays much less of this behaviour, but also takes the initiative to calm himself down. This change has happened because of the staff's consistency, creativity, love and care — they keep Reece on a regular schedule and provide many visual aids.
Entrust staff member Laxmi Dahal shares an example of Reece's progress:
We recently took Reece on an outing to the park. When we arrived, the park was full. We knew this would be an overwhelming situation for him. We decided to take Reece home, which made him very upset.
When we arrived at the house, staff used visuals and gestures to encourage Reece to go to water. Reece then went into the bathroom, undressed himself, filled the tub and got in. He played dinosaurs in the water for over half hour. This was amazing progress we never expected!
Way to go, Reece!